IN THE FACE OF NEED,
WE ACT

.
Through our love of Christ and our commitment to mission, we live among the poor and marginalized and work to bring healing, hope and dignity to those in need.
Divine Word Missionaries preach the Gospel and share the Word of God by living, working, teaching and sharing with others in many areas of global ministry. We are the largest international missionary congregation in the Catholic Church.
AFRICA

"Our God is a God of relationships. God wants us to be involved with each other." — Father Jerome Marquez SVD
READ MORE
EUROPE

"Love of neighbor finds its highest expression in spreading the Gospel. For such a cause, no sacrifice is too great." — St. Arnold Janssen
READ MORE
THE AMERICAS

"The language that all people understand is the language of love." — St. Joseph Freinademetz SVD
READ MORE
1830 - 1869.
November 5, 1837: St. Arnold born in Goch, Germany, to devoted Catholic parents with 10 children.
August 15, 1861: St. Arnold ordained a priest for the Münster Diocese.
1870 - 1879.
January 1874: St. Arnold begins publishing Little Messenger of the Sacred Heart, a magazine aimed at communicating mission news and encouraging Germans to support mission activities.
September 8, 1875: St. Arnold opens the Mission Seminary in Steyl, Holland, founded The Society of the Divine Word, also known also as Societas Verbi Divini (SVD).
1877: St. Arnold opens the Mission House for retreats and promoted the lay retreat movement.
March 2, 1879: St. Arnold sends the first two SVD missionaries to China, Fr. Joseph Freinademetz, SVD and Fr. John B. Anzer, SVD.
1880 - 1889.
December 8, 1889: St. Arnold co-founds the Missionary Sisters Servants of the Holy Spirit, a congregation of religious sisters serving the missions.
1889: Missionary work expands to Argentina.
1890 - 1899.
1892 - 1909: Missionary work expands to Togo, Brazil, New Guinea, Chile, U.S.A., Japan, Paraguay, and the Philippines.
December 1896: St. Arnold co-founds of the cloistered sisters, Sister-Servants of the Holy Spirit of Perpetual Adoration.
1900 - 1919.
January 15, 1909: St. Arnold dies at Steyl, Holland, at the age of 71.
November 5, 1909: Fr. Nicholaus Blum elected second superior general of the Society.
January 20, 1913: Arrival of Fr. Noyen in Timor.
December 2, 1919: Mozambique missionaries arrive at Steyl.
1920 - 1949.
March 25, 1923: Arrival of the first missionaries in South Honan, China.
October 10, 1938: First missionaries arrive in Ghana.
September 22, 1947: Opening of the seventh general chapter.
1950 - 1969.
March, 1 1954: First men arrive in Taiwan.
June 1962: First men arrive in Mexico.
1970 - 1999.
October 12, 1970: General assembly of generalate and provincials begins in Nemi.
October 19, 1975: St. Arnold beatified in Rome by Pope Paul VI.
November 12, 1977: Fr. Henry Heekeren elected eighth superior general.
February 24, 1981: Mission starts in Botswana, Africa.
2000 - Present.
October 5, 2003: Saint Arnold canonized in Rome by Pope John Paul II; Divine Word Missionaries establish first house in Russia.
2019: Divine Word Missionaries launches Mission Impact in order to encapsulate their founder's mission with the tangible missionary impact from across the world.
SiGN Up for The

Impact Update

.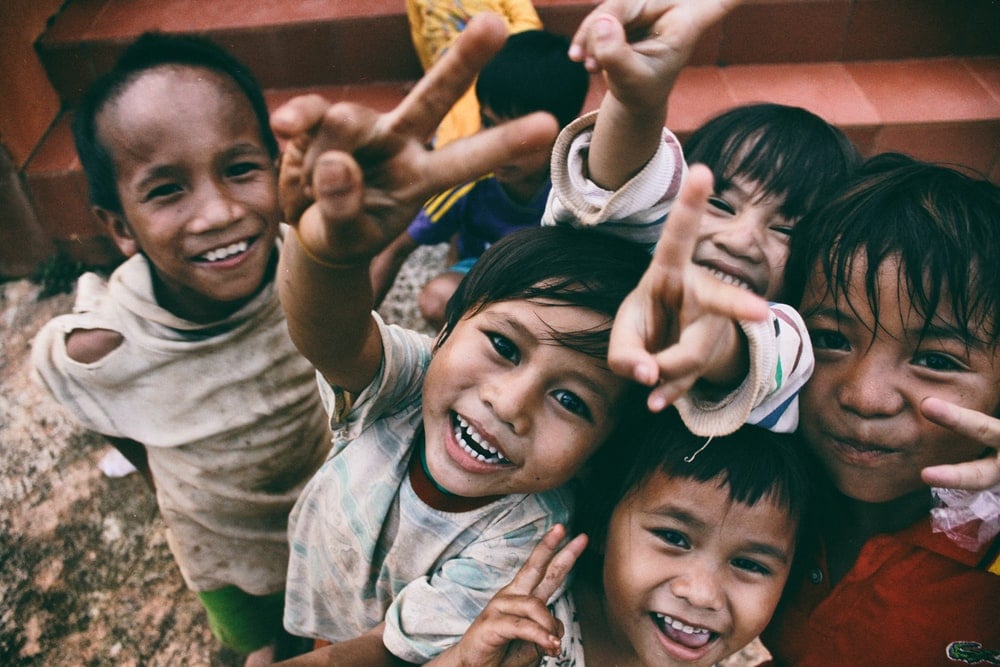 Get monthly updates from our mission projects and ministries with our email newsletter.
We'll share prayer intentions, updates from the mission field, and connect you to our global community of people who are being served by and serving alongside Divine Word Missionaries. Join the mission today!